---
MyCards Pro
Category: Utility
Last Up-Date: 12/10/2013
Version: 2.10
Dimension: 5.6 MB
Language: Italian, English, Chinese, Spanish
Evaluation: 4+
Price: 1,99€ / 1,49£
---
MyCards Free
Category: Utility
Last Up-Date: 12/10/2013
Version: 2.10
Dimension: 5.6 MB
Language: Italian, English, Chinese, Spanish
Evaluation: 4+
Price: 0,00€ / 0,00£
---
Compatibility: Requires iOS 6.1 or later. Compatible with iPhone, iPad and iPod touch.
This app is optimized for iOs7 and iPhone 5/5C/5S
---
Live Results
MyCards Pro & Free
of Raffaele Di Marzo ©
DESCRIPTION:
My Cards is the application that allows you to always have with you, on your device, documents, payment cards, loyalty cards, SIM cards, business cards and personal cards.
Create your own digital wallet, storing and consulting quickly your cards.
My Cards is simple, intuitive and beautiful to see, a clean design iOs 7 style.
At any time you can delete or edit users and cards associated with them, display a single card or browse them in full screen, displaying the bar code, pin and secrets codes.
You'll never miss a given, but most will not have to carry with you dozens of cards, in fact you just need to show the barcode of a store clerk to activate your discounts, accumulate points or identify you.
The bar code on the display is read without any problems by the majority of optical scanners.
SECURITY (only for Pro version):
The app protects your data with access via unique identifiers (username and password), in case you lose your data can be recovered and sent to the email declared at registration.
MyCards allows you to customize all the security setting:
• Button to disable the end of the session and menu for selecting the time.
• Button to disable access with Log-In.
• Button to view your secret codes.
• Change your login information.
• Delete all the data on the application.
DEFAULT CARDS:
• Identity Card, Driver's License, Fiscal Card, Health Card.
• American Express, Bancomat, MasterCard, PostePay, PayPal and Visa.
• IT Store: Bennet, Carpisa Yamamay, Carrefour, Conad, Coop Socio, Eldo Plus, Esselunga, Feltrinelli Più, MediaWorld, Mondadori, Nectar, Saturn., Scarpe&Scarpe, Sephora e Sisa.
• US Store: Kroger Plus, Safeway Club.
• Tim, Tre, Vodafone, Wind, Verizon, T-Mobile and China Mobile Sim Cards.
Many cards will be included in future updates of the app, with priority given to your reports.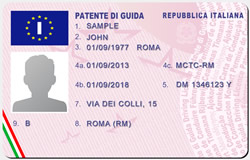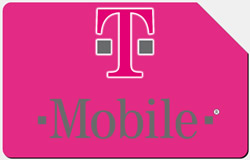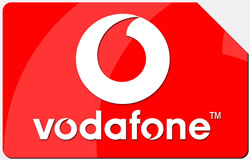 INTERACTIVE:
Follow us on Facebook, Google +, Twitter and YouTube to stay up to date on all the MyCards news and receive free codes, you can also send us an email to request new card, features or bug reports. Also please give a comment on the App Store application to foster their growth and spread.